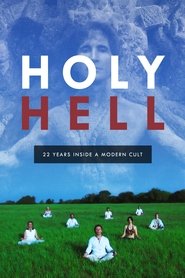 Holy Hell
An inside look at a West Hollywood cult formed by a charismatic teacher in the 1980s that eventually imploded.
Duration: 100 min
Release: 2016
The Proposal
The Proposal
When artist-turned-filmmaker Jill Magid learns that the archives of Mexico's most famous architect are being held in a private collection, she devises a radical plan to explore the contested legacy…
Presenting Princess Shaw
Presenting Princess Shaw
Through You Princess will follow Samantha, Kutiman, and some of the musicians around the world who are not aware of Kutiman creating his new music out of their musical web…
American Animals
American Animals
Lexington, Kentucky, 2004. Four young men attempt to execute one of the most audacious art heists in the history of the United States.
Noma: My Perfect Storm
Noma: My Perfect Storm
A creative journey into the unique mind of René Redzepi, chef and co-owner of Noma, voted best restaurant in the world four times.
Weiner
Weiner
Documentary featuring a jaw-dropping, behind-the-scenes look at the attempted comeback of Anthony Weiner in 2013 as he mounts a campaign for New York City mayor in the wake of his…
Love, Cecil
Love, Cecil
A documentary about Academy Award-winning costume designer Cecil Beaton. A respected photographer, artist, and set designer, Beaton was best known for designing on award-winning films such as 'Gigi' (1958) and…
Dear Santa
Dear Santa
An elixir to our current state, "Dear Santa" takes us on the fanciful and poignant journey of a little known program called Operation Santa. For more than 100 years, human…
Dealt
Dealt
Sixty-two year old Richard Turner is renowned as one of the world's greatest card magicians, yet he is completely blind. This is an in-depth look at a complex character who…
Rita Moreno: Just a Girl Who Decided to Go for It
Rita Moreno: Just a Girl Who Decided to Go for It
Rita Moreno defied both her humble upbringing and relentless racism to become one of a select group who have won an Emmy, Grammy, Oscar and Tony Award. Over a seventy…
Mystify: Michael Hutchence
Mystify: Michael Hutchence
Michael Hutchence was flying high as the lead singer of the legendary rock band INXS until his untimely death in 1997. Richard Lowenstein's documentary examines Hutchence's deeply felt life through…
Maineland
Maineland
Chinese teenagers from the wealthy elite, with big American dreams, settle into a boarding school in small-town Maine. As their fuzzy visions of the American dream slowly gain more clarity,…
Janis: Little Girl Blue
Janis: Little Girl Blue
Janis Joplin's evolution into a star from letters that Joplin wrote over the years to her friends, family, and collaborators.