The first Sony State of Play of 2023 debuted on February 23rd, offering 40 minutes of reveals for the console and PSVR2. As expected, a host of PSVR2 titles were shown and indie games were given a spotlight before the showcase turned its attention to some of the year's most anticipated games.
Sony State of Play offers games the chance to show players extended cuts and gameplay trailers that give more detail into the combat and mechanics in some of the biggest releases of the year. This February was no exception, with Kill The Justice League and the best Resident Evil remake, Resident Evil 4 revealing more about what can be expected from the titles.Related: PSVR 2 Review: Exquisite Excellency
March's PlayStation Plus Games Revealed
March's free PlayStation Plus games were revealed during the Sony State of Play presentation. From March 7th until April 3rd EA and Dice's Battlefield 2042, Mojang's Minecraft Dungeons and Bandai Namco Entertainment's Code Vein will be available to download for all PS Plus members. For Extra and Premium members new games added to the catalog will include the attractively illustrated Tchia, the Uncharted Legacy of Thieves Collection, Immortals Fenyx Rising, Rainbow Six Extraction and Ghostwire Tokyo.
The Foglands Is Revealed For PSVR2
Launching onto PSVR, PCVR and Quest 2 in 2023 is the independent studio Well Tolds' debut game, the roguelike FPS horror title The Foglands. Although not much has yet been revealed, the game has been described by the studio as a "foggy sci-fi western world" game setting that combines stealth and action gameplay. With a creepy introduction to a man called The Stranger and a world where humanity has been forced underground to avoid the toxic fog on the earth's surface, The Foglands promises to unfold its mysterious tale as the player fights their way through the alien and monstrous creatures lurking in its tunnels.
Green Hell Reveals PSVR2 Port
Thrown into a jungle environment where the player is forced to use traditional hunter-gatherer methods to survive, Creepy Jar's 2019 title Green Hell will now be available on PSVR2. In this open-world, the player finds themselves in the middle of the Amazon rainforest.
They'll need to gather resources, build fires and craft weapons to explore and face off against the natural predators of the jungle. Having received fairly good reviews at its original launch, the PSVR2 port offers a new way to experience Green Hell for fans and new players alike.
nDreams Showcased New PSVR2 Game Synapse At State Of Play
From the studio nDreams comes the action title Synapse that combines elemental gameplay with traditional FPS mechanics in a style reminiscent of one of Mass Effect's best classes. Although not much has been revealed, the story of Synapse looks to be largely in a run-and-gun style greyscale environment with unexpected pops of color that give the world depth.Related: Biggest Multiplayer Games Releasing In 2023
Journey To Foundation Looks To Be A Stunning Sci-Fi Adventure For PSVR2
State of Play also offered the first look at new sci-fi adventure coming this fall from studio Archiact on PSVR2. A game that combines the traditional elements of sci-fi gaming with virtual reality, Journey To Foundation asks the player to work to save humanity making the choice between saving the Empire, or defecting to the Foundation. Inspired by the genre-changing Foundation book series by Isaac Asimov, Journey To Foundation asks the player to make decisions that will impact the entire narrative of the game as they hunt down factions and choose who lives or dies.
Before Your Eyes Reveals Its PSVR2 Port
The colorful and emotional 2021 title Before Your Eyes revealed its PSVR2 port at the February Sony State of Play. Releasing March 10th, 2023 Before Your Eyes is an emotional review of the protagonist's life as they experience the afterlife for the first time. Developed by Goodbyeworld Games and published by Skybound Games, the BAFTA winning narrative experience, Before Your Eyes will utilize the eye-tracking technology of the PSVR2 to change the world around the player every time they blink. Its heartwarming narrative forces the player to confront the reality of life and death, which will only be made to feel more realistic in PSVR2.
Bungie Showcases Destiny: Lightfall Ahead Of Its PS5 Launch
Destiny 2's latest expansion Lightfall was showcased, with its launch trailer revealing players will need to wait just one week before its release on February 28th. The expansion will introduce new enemies in the form of Tormentors in a campaign that offers a Legendary difficulty mode for the Guardians who want to take on the ultimate challenge. Destiny 2: Lightfall offers better weapons and updated mechanics that will improve the game's quality-of-life and offer improvements to player's loadouts and mods in the form of two new buildcrafting features.
Tchia Is An Illustrated Adventure For PS4 and PS5
Tchia looks to be a heartwarming adventure game from the indie studio Awaceb. Set in a beautifully illustrated tropical world inspired by New Caledonia, the player explores the jungle and ocean as the titular character, Tchia. Armed with a slingshot, the player encounters strange enemies they need to defeat in order to save the archipelago from its evil ruler. Tchia releases March 10th, 2023 and will be immediately available on the PlayStation Plus catalog.
Humanity Offers A New Take On Puzzle Games
The creators of Tetris Effect, Enhance gave their first look at the new puzzle game Humanity during Sony's State of Play. Playing as a ghost-like version of a Shibu inu dog, Humanity has 90 stages of puzzles, obstacles and even boss fights, offering a unique platformer-style take on the usual puzzle environment. Available on PS4, PS5, and PSVR and PSVR2, Humanity launches in May 2023, although an exact date has not yet been revealed. Related: Best Indie Games of 2022
Goodbye Volcano High Releases On June 15th, 2023
High school angst meets anthropomorphic creature fun in this narrative adventure game. Goodbye Volcano High releasing in June 2023 follows a group of high school friends in a band as they navigate their final year of education. Developed by Canadian indie studio KO_OP, Goodbye Volcano High looks like it combines rhythm (and other) minigames with narrative decision making that will affect the band's relationships throughout the game.
Naruto x Boruto Ultimate Ninja Storm Connections Releases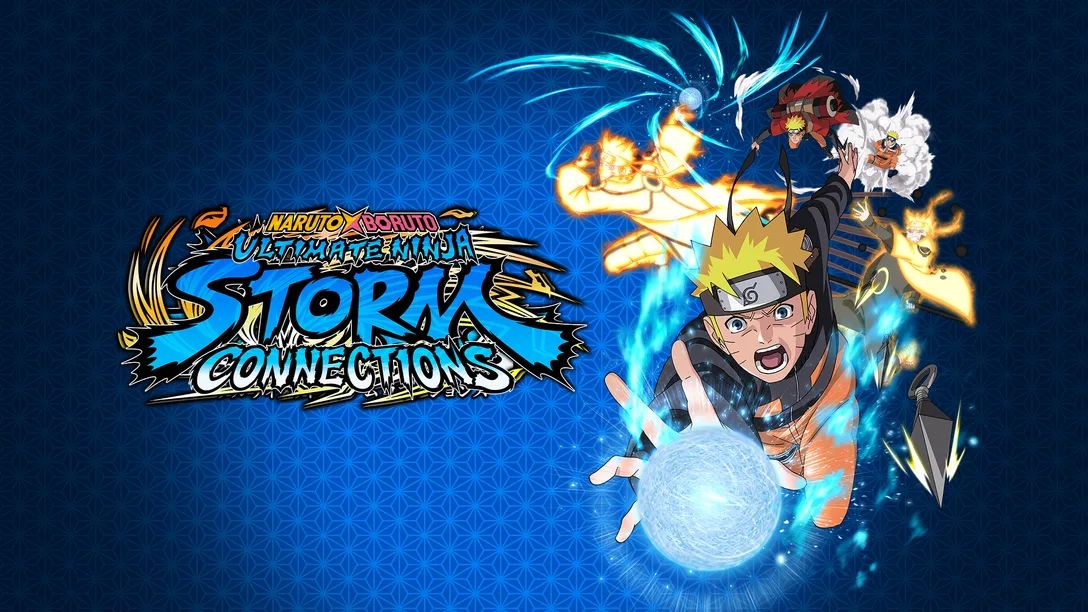 To celebrate the anime's 20th anniversary, Naruto x Boruto: Ultimate Ninja Storm Connections is the latest title in the Ultimate Ninja Storm series, with the game helping promote Boruto and adding a selection of new playable characters to its fighting roster. Available for the first time in 60 FPS, the gameplay of Naruto x Boruto graphically enhances scenes from the older games in the series and offers a brand new story to play.
Baldur's Gate 3 Confirms Release Date & Console Availability
Baldur's Gate 3 finally revealed its release date as August 31st at the February Sony State of Play and that it will be available on console. Oscar-winning actor JK Simmons takes on the role of one of the game's new characters and primary antagonists General Ketheric Thorn in the fantasy RPG set in the Forgotten Realms. Baldur's Gate 3 will be available to play solo, and in online co-op or split-screen co-op in what looks to be an improved and updated experience to the previous titles in the series.
New MMO Wayfinder Releases For PS4 and PS5
Set in what's described as a "gorgeous, but fallen world", the player will choose from a set of playable characters with different fighting and game mechanics in the new MMO Wayfinder . Explore dungeons and lost zones across a host of environments from wintery scenes to palaces and dungeons.
Street Fighter 6 Debuts New Characters For Street Fighter 6
Capcom revealed more about Street Fighter 6 during Sony's State of Play. It gave its first look at the iconic character Zangief, a large muscle-bound fighter, and British Special forces operative Cammy complete with new moves. The trailer also revealed a new character Lily, a fighter who uses the power of the wind to fly through the air as she attacks. Together the three complete the 18-character roster Street Fighter 6.Related: Every New Resident Evil 4 Remake Enemy Based On Scrapped Designs
Resident Evil 4 Remake Adds Mercenary Mode
With the already released trailers, Capcom's Resident Evil 4 Remake has shown graphical and gameplay improvements that will bring the iconic title into the modern gaming era in force. With scrapped enemy designs from Resident Evil 4 making a comeback and the characters like Luis given more story time. But the most exciting reveal for Resident Evil 4 Remake at February's State of Play was the confirmation that The Mercenaries mode is returning.
Suicide Squad: Kill The Justice League Shows Gameplay Trailer
State of Play also gave an extended look at Suicide Squad: Kill The Justice League, revealing 4-player online co-op and a mission with a corrupted Flash. Rocksteady has revealed the usual heroes have instead been brainwashed by Brainiac who now lords over the city of Metropolis, meaning the Justice League may actually die in KTJL. The combat looks fluid and varied depending on the character played from the choice of Harley Quinn, Deadshot, Captain Boomerang, and King Shark in what promises to be a fun addition to the DC universe as revealed during the Sony State of Play. More: Most Anticipated Games Of 2023 – Screen Rant's Staff Picks
Source: PlayStation/YouTube